For our very first post, we sat down and chatted with Makie from Makie Mori. Makie Mori is a local brand that specializes in indigo-dyed products. Everything is designed and created in Hong Kong. 
Indigo dye is a natural dye extracted from plants with its earliest record to ancient Peru at around 6000 years ago. The craft has since then rooted in India, China, Japan, and Southeast Asia for centuries.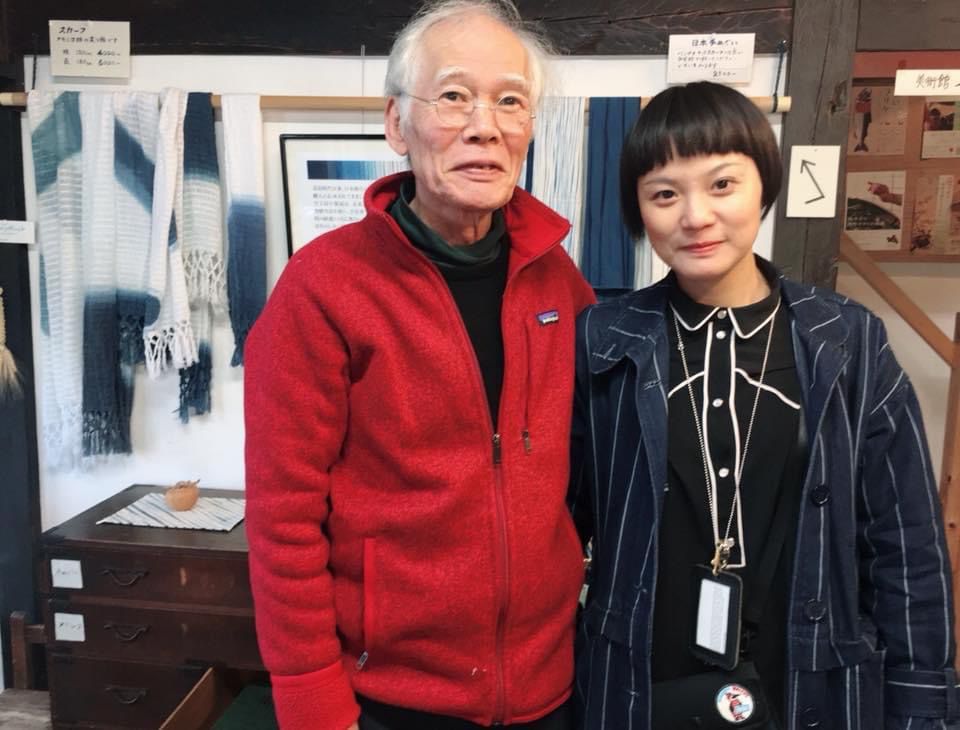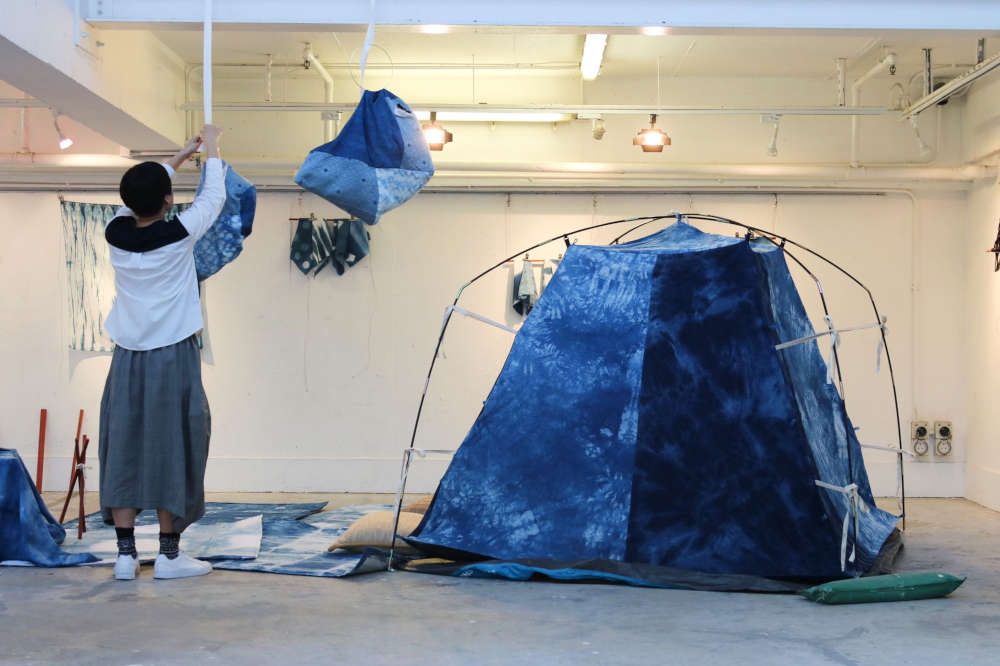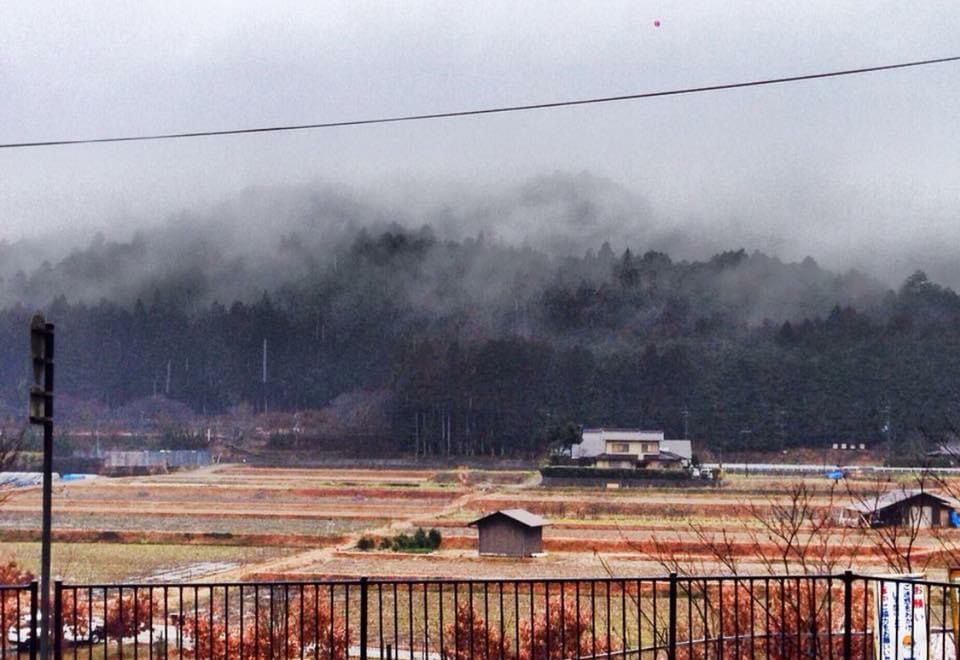 1. When was the first time you encounter Indigo dye and what was your impression?
Makie: I fell in love with Indigo dye during a trip to Japan. I joined several Indigo dye workshops and learned the history and process from artisans with more than 10 years of teaching experience. 
Initially, I had many problems communicating with the artisan, as I barely spoke Japanese. But it did not stop my passion for Indigo dye. Learning about Indigo dye change my life. I was extremely moved by the incredible passion shown by the artisans towards their craft. It was truly the spirit of Takumi that created a ripple inside me.
2. How did you further develop your Indigo dye knowledge?
Makie: I continued my learning of Indigo dye with different artisans in Japan, China, and Taiwan. The most noticeable difference is how the artisans approach indigo dye conceptually. Japan has very minimalistic styles. They put emphasis on creating 'white space' and leaving room for reflection. The Chinese style, on the contrary, is flourished with high detailed patterns and motifs. The style in Taiwan is somewhat between the Chinese and Japanese styles.
3. Can you walk us through the crafting process of Indigo dye?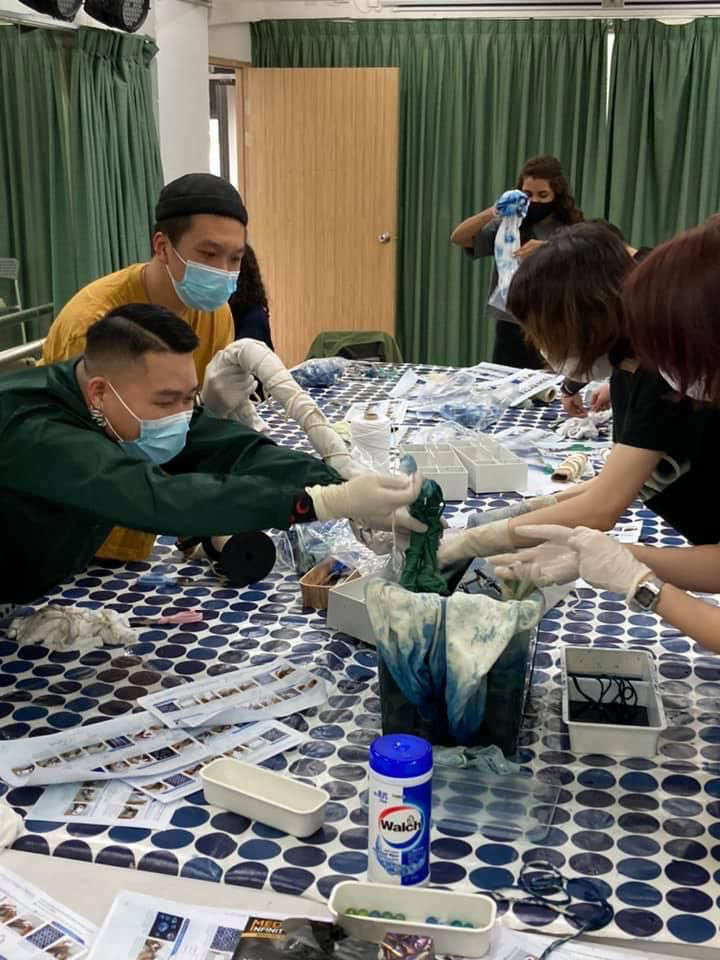 Makie: Indigo dye is a strictly vegan process that is very much affected by local weather. The first step of the process is to harvest the plants, which are then stored in burlap bags for long-term storage.
To make the dye, a small batch is taken out from the bag. Leaves are picked and soaked in a pool of water. After 24 to 72 hours, the water will begin to rot and turn into blue color. The next step is the oxidation process after leaves are removed with lime water added to the pool. A layer of indigo paste will start to precipitate on the bottom of the pool. It will then be manually collected, drained, and filtered. The paste will not be ready for another 6 days to two weeks of resting. When the paste is ready and well-rested, the next step is to add water and fructose for fermentation purposes. Banana or pear could be used as alternatives. During the process, the pH needs to be constantly checked and controlled at 12-13. The pH number will have a direct impact on the color and whether the dye stays on the final product.
The actual dyeing takes about 3-5 minutes, but it is also the most fun part where creativity flourishes.
4. How do you usually source materials for Indigo dye?
Makie: Upon my return from Japan, I tried to plant my own materials by renting lands in Yuen Long. The effort unfortunately failed. The second attempt was a collaborative effort with other Indigo dye enthusiasts and the MILL6 Foundation, a non-profit arts and cultural organization that promotes textile in Hong Kong. We were able to harvest quality raw materials from our hard work and used them for dyeing.
Unfortunately, it is not very sustainable if I only dye with the materials I plant. After all, 5kg of raw materials could only make about 1kg of Indigo dye, and a piece of land is only ready to produce quality material for dyeing after 3-5 years of consistent planting. Therefore, I use mostly imported materials from Japan for my products.
5. How do you balance your act in further developing more explorative and artistic objects vs commercial products?
Makie: I am more focused on creating commercial products as it is the major demand of the local market. However, I have worked with Broadway Cinematheque and Movie Movie before to create more artistic pieces. I made an indigo-dyed tent and worked with Jockey Club Creative Arts Center on a small exhibition about indigo dye. I hope there will be chances for more artistic collaboration in the future.
My ultimate dream would be to create a traveling show, where I get to promote the beauty of the indigo dye in different areas of Hong Kong.
6. How does indigo dye impact your life?
Makie: Indigo dye gives me a roadmap. No matter which stage of life I am in, I will always be working to improve my indigo dye knowledge and promote the beauty of the craft. It gives me a perspective on our relationship with nature that I have never thought of before and truly enrichess my thinking.
1. What got you started with setting up Makie Mori 瑪朱の森?
I was invited by a friend to exhibit at a local craft market during my University years. I made a few products with various colors and fabrics. It did not go well on that very first try. I did not sell any product. But it gave me the motivation to keep trying.
2. What were some of the difficulties when setting up your brand and promoting Indigo?
It certainly took some time to find my market and value proposition. At first, I did not realize my portfolio was too scattered and not focused enough. Gradually I decided to let go of other types of dyeing and only focus on creating better products with indigo dye. 
There were a few incidents where I had to prove myself because of my age. But over all, the people I met on the way have been overwhelmingly positive. I even met two of my current studio mates through my indigo dye workshop.
3. Where do you want to see your brand and craft in the future?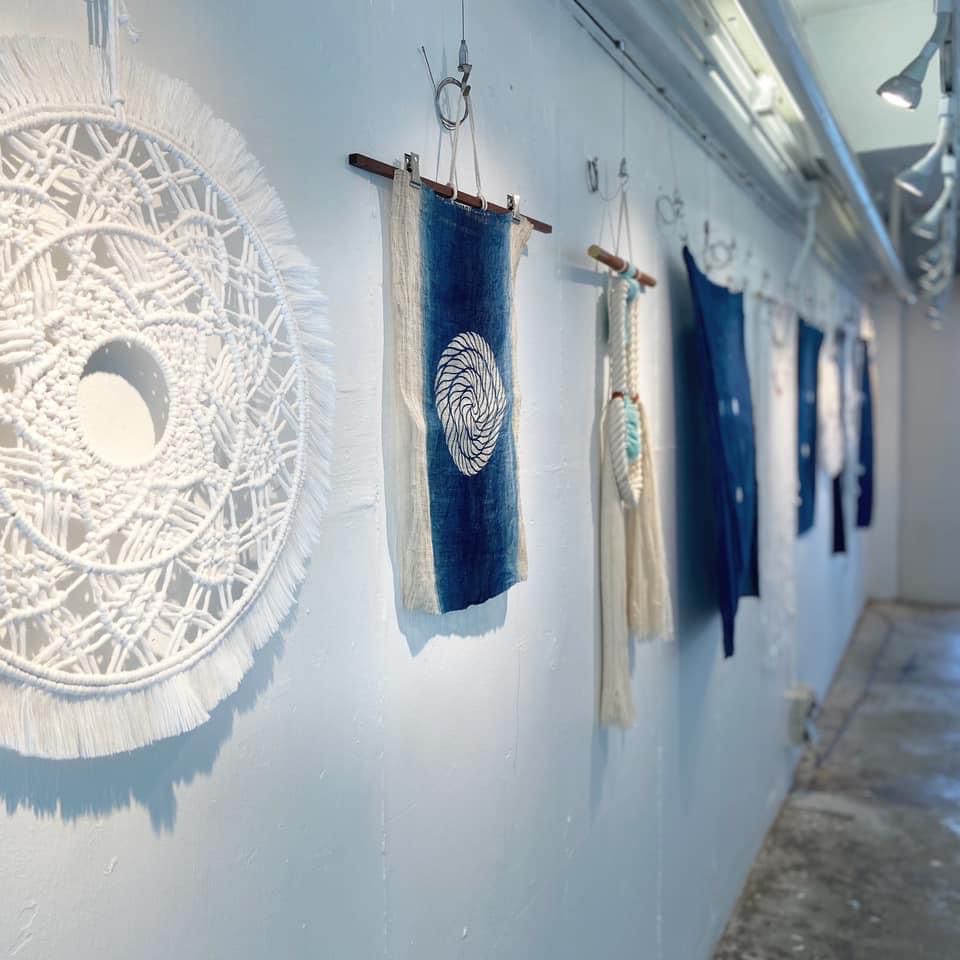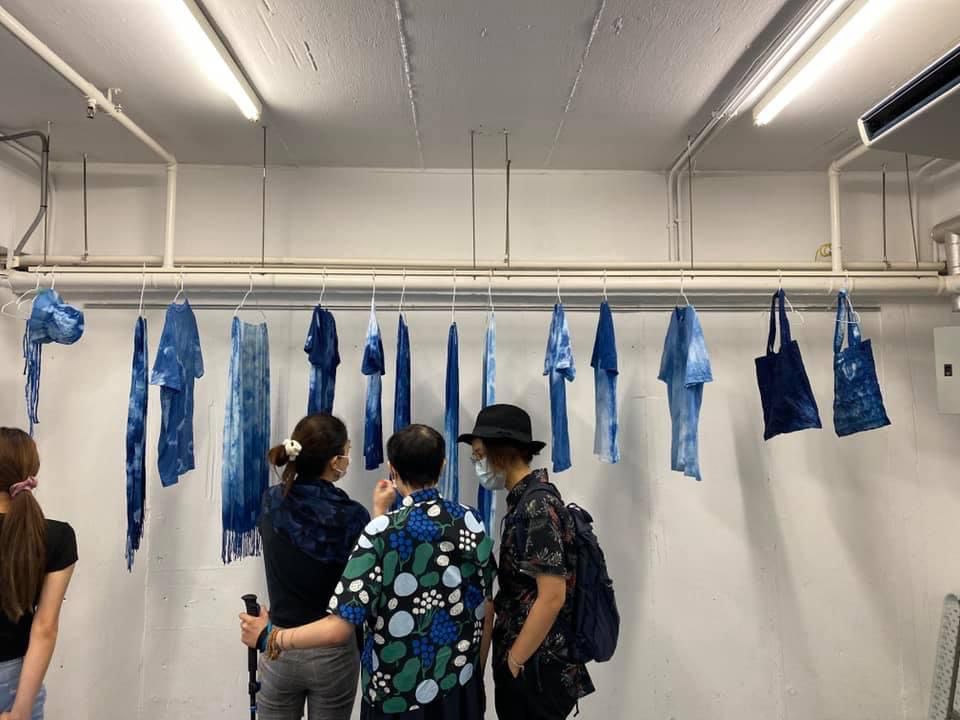 I see there are more people in Hong Kong choosing to pursue a career in craft instead of traditional ventures as a very positive trajectory. We need something to counterbalance the fast speed of the city. 
My ultimate goal is to become a force of change for indigo dye in Hong Kong. Someday, I will bring enthusiasts from all over the world and host a conference to exchange ideas about indigo dye in Hong Kong.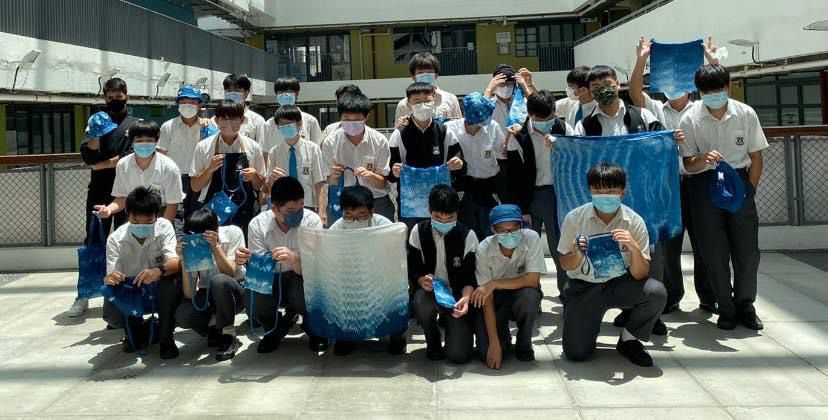 Participants in Makie's workshop will get to design and dye their own beautiful indigo-dyed shawls, T-shirts, hats, etc. The workshop is around 2 hours, including a brief history of Indigo dyeing and demonstrations. Anyone above the age of 2 is welcome.
Interested to learn more about Indigo dye with Makie? Book a class with her on Learntify.